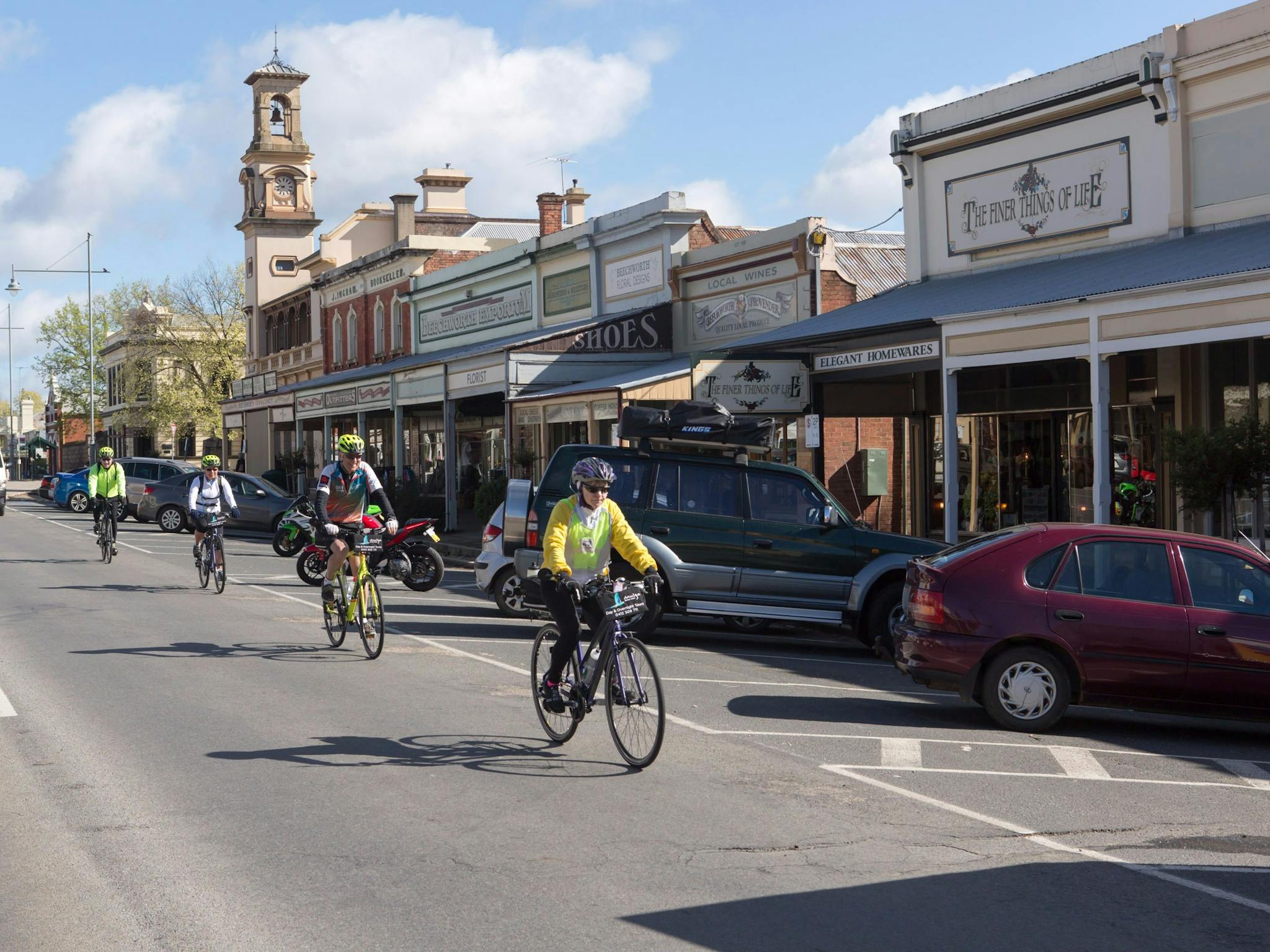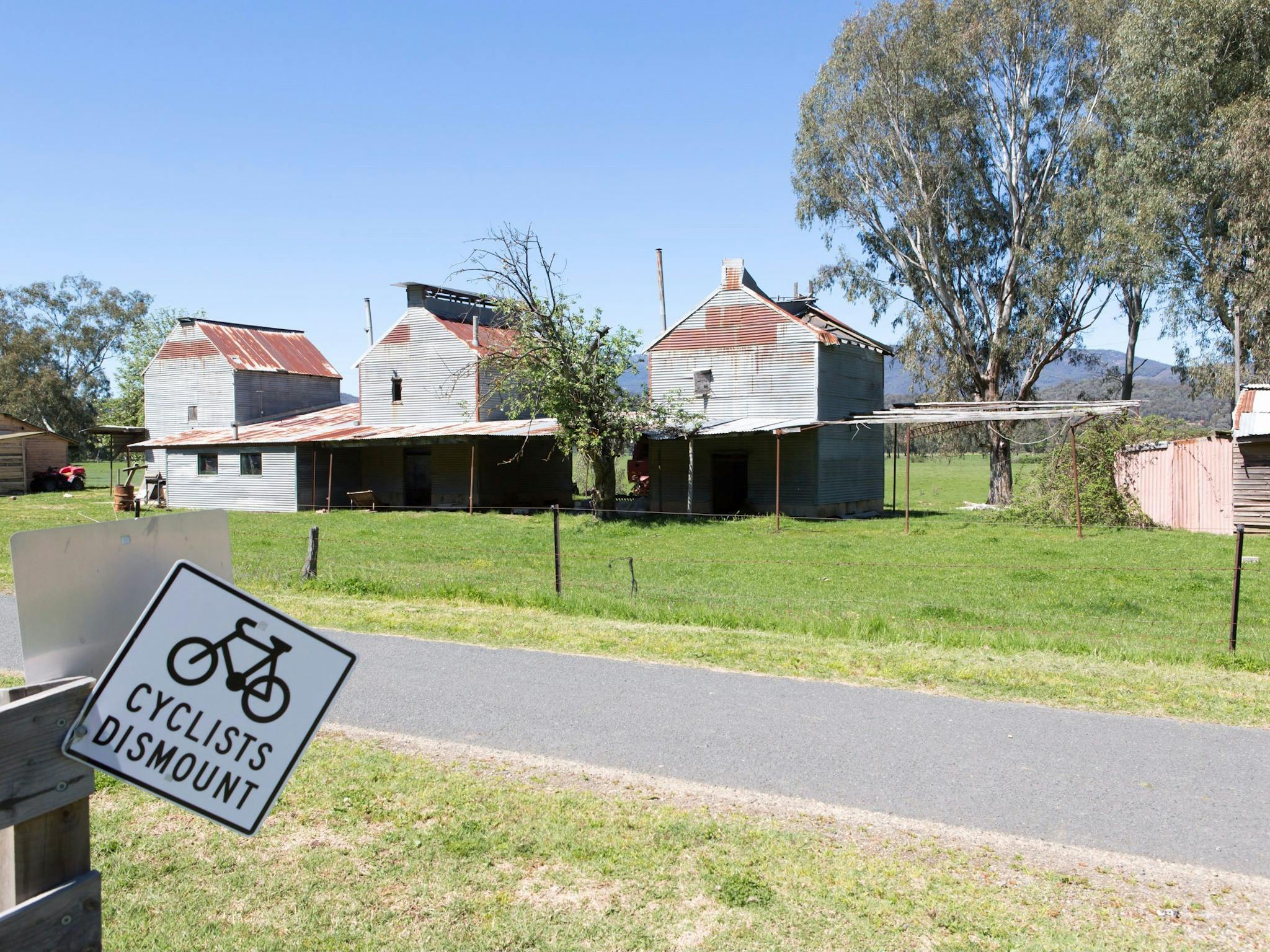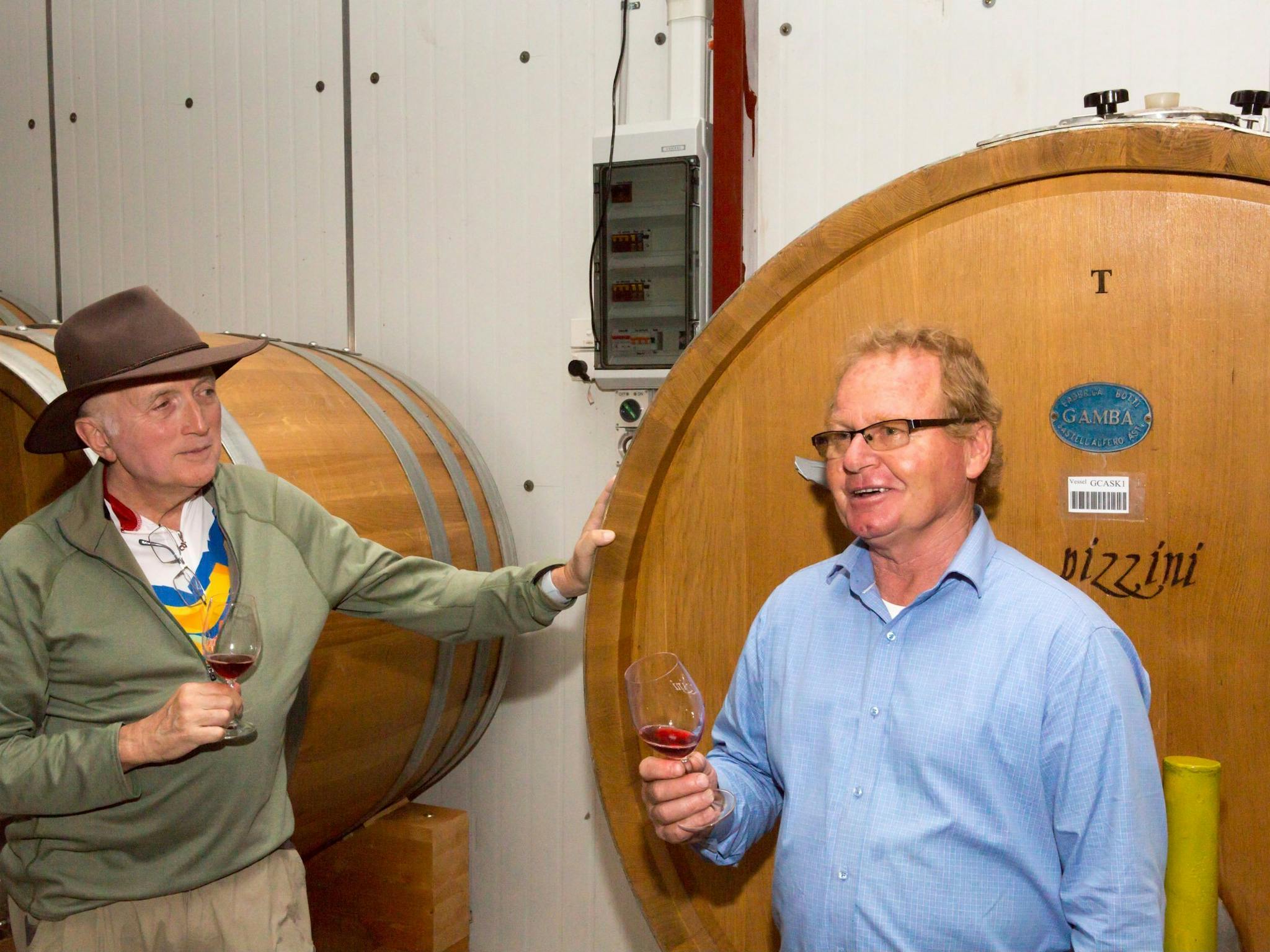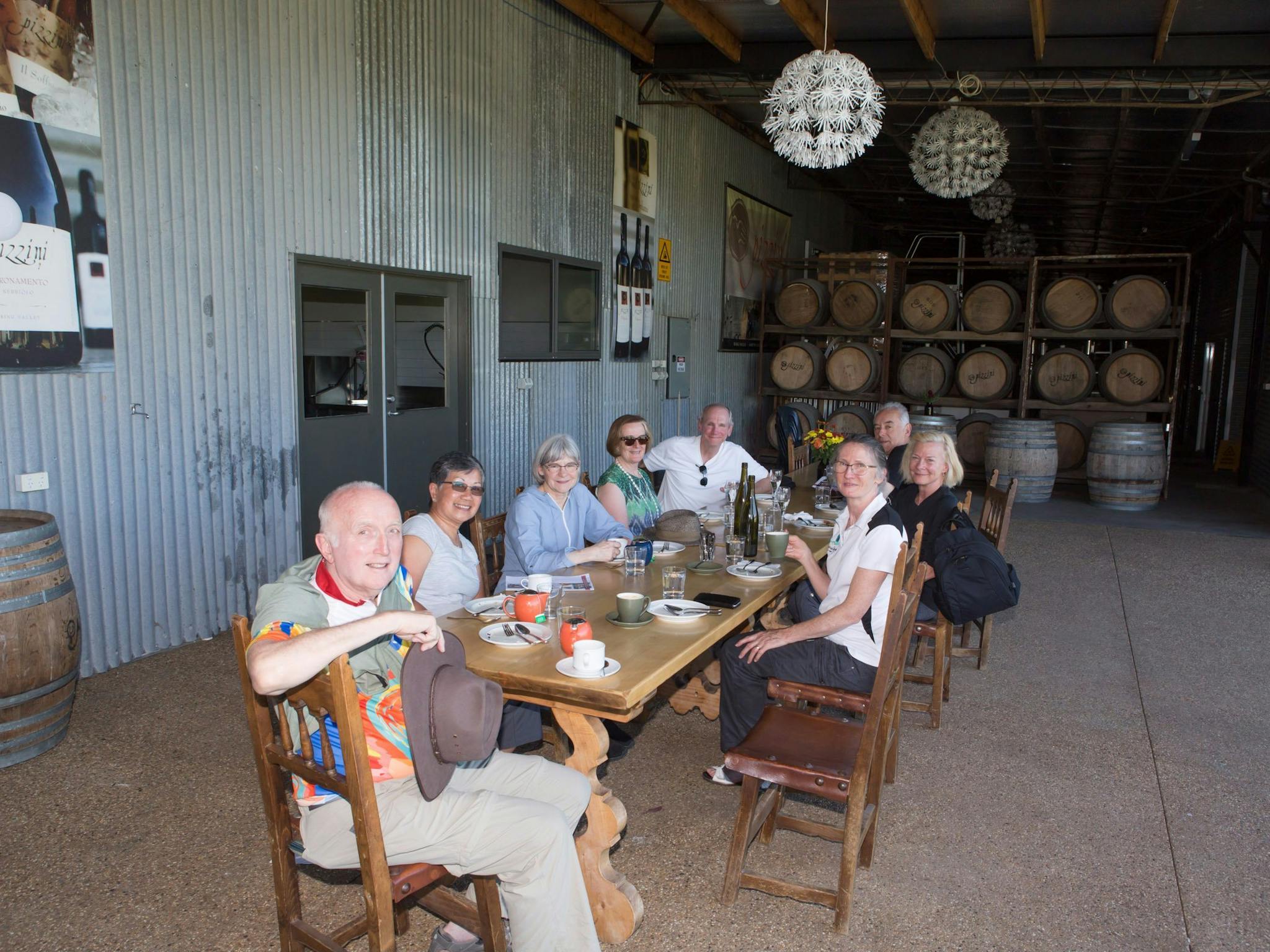 Nature and wildlife
Adventure and Outdoors Tours
Cultural and Theme Tours
Walking and Biking Tours
Sightseeing Tours
Food and Wine Tours
Mulga Bicycle Tours provides fully supported Australian cycling holidays of between five and 15 days in length.
Their bicycle tours of North East Victoria have been particularly designed for those new to bicycle touring with the tour routes following the Murray to Mountains Rail Trail and quiet country roads.
Mulga Bicycle Tours organises and carries everything. All you have to do is ride.
You won't 'rough it' on a Mulga Bicycle Tour. Each day you will eat well and sleep in the best available accommodation. On the bike, too, you will have a bit of luxury, with a fully-stocked support vehicle following every day, you will have the comfort of knowing that all your food, luggage, first aid equipment, and other necessities are right behind you whenever you need them.
Small groups and personal attention, leisurely breakfasts and relaxed starts, cycle as much or as little as you please, and use your bicycle or hire one from Mulga.
You can find more information on the Mulga Bicycle Tours website.
Nature & Wildlife
Sports
Australian Tourism Export Council
North East Victoria is known for its incredible natural beauty, fantastic produce, and rich history. Each of the four seasons provides its own distinctive mix of visual delights but it is for Spring and Autumn (Fall) that North East Victoria is especially noted.
When you mix in the region's vibrant food and wine culture, these Spring and Autumn bike tours provide the perfect balance of gourmet indulgence and the great outdoors.
Mulga Bicycle Tours tour route follows quiet country roads and the Murray to Mountains Rail Trail.
Enjoy the local café and food culture, visit boutique breweries and cellar doors, take a walking tour of the historic town of Beechworth, ride through spectacular scenery, join a cooking class with wine maker and chef Katrina Pizzini.
Eight days and eight nights with overnight stays in Beechworth, Bright, Milawa and Whitfield.
Average daily distance 54 kilometres.
Land - Motorised
Land - Self Propelled
Adventure and Outdoors Tours
Cultural and Theme Tours
Food and Wine Tours
Nature and wildlife
Sightseeing Tours
Walking and Biking Tours
Moderate